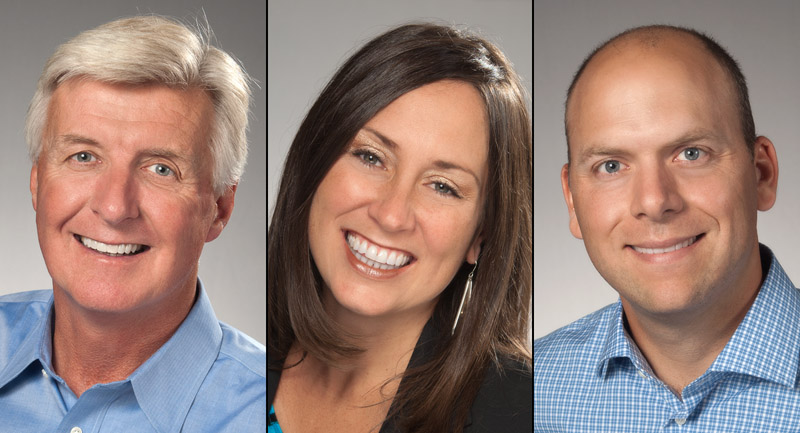 Photographing Headshots with Pulmodyne of Indianapolis
---
I'm always happy to help a brand elevate its presence, while further personalizing them to their customers. Working with Pulmodyne, Inc., I was able to do just that. Some of my clients need a NEW look, updating the style of their current headshot. Whereas others need to further establish themselves with an identifiable face to the public by having headshots photographed for uses they hadn't already fulfilled.
Pulmodyne was established in 1985, and they're an ISO certified manufacturer of medical devices for anesthesia, respiratory, emergency, and drug delivery. On what sets them apart from their competition, Todd Laderach, VP of Sales and Marketing, says, "Being a small company among giants, we are able to bring new technologies to market much quicker and make decisions with the patient being our number one priority." Todd also said Pulmodyne has been raising the bar on quality in all aspects—including branding—and the "personal connection" of their lead team to their customers via their website, LinkedIn, and other media was important—hence, having headshots photographed.
A unified look is essential when photographing headshots of multiple staff, and a neutral background (grey, all white, and variations) is typically best. This works well for varying skin tones, clothing, etc. With Pulmodyne's niche being a little more conservative, a lighter grey gradient was used.
This year brings exciting new possibilities for Plumodyne's continued growth, with secretion management for chronically ventilated patients, noninvasive ventilation, immediate CPAP—and their newest platform for 2014—the emergency surgical airway.
You can check out Plumodyne via LinkedIn, Twitter, or Facebook.
In need of headshots, event photography or architectural photography for your Indianapolis business? Contact me or call 317-430-0017, and let's talk.
---